Sustainable luxury for every paper fan: FSC-certified paper.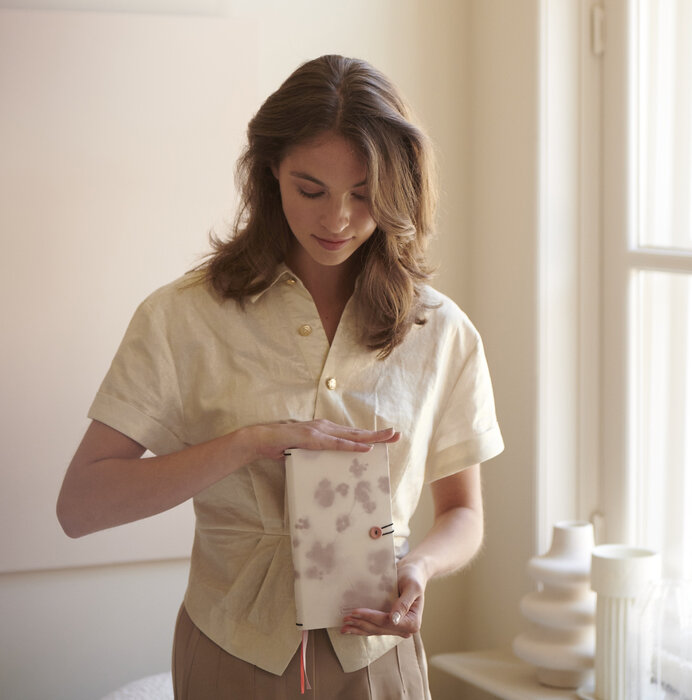 Do you also love paper very much? A passion for stationery, such as beautiful notebooks, paper diaries and journals? We share that love with you and understand exactly what makes other paper fans excited: the enchantment of beautiful designs, the choice of different shades and patterns, the special finishes, the refined details, not to mention the sheer luxury of a blank sheet of paper to fill with creativity.
At Tinne+Mia, we strongly believe in the power of attention to every detail, and we are proud of our commitment to sustainability. All our notebooks and planners are made with FSC-certified paper, sourced from responsibly managed forests that protect biodiversity and respect the rights of local communities. By working with certified printers, who are subject to rigorous annual audits and procedures before they are allowed to put the FSC logo on printed materials, we can say with confidence that we are doing our bit to preserve our beautiful planet.
But what exactly does FSC paper mean? FSC stands for Forest Stewardship Council®, an independent, non-profit organisation dedicated to responsible forest management worldwide. The FSC system provides assurance that products such as wood and paper are harvested in a socially and environmentally responsible manner.
Although FSC-certified paper often contains recycled material, this is not always a requirement for certification. The most important criterion is that the paper is responsibly sourced and produced.
Our passion for craftsmanship and commitment to quality come together perfectly in our beautiful collection of sustainable and high-end stationery. We understand that life can be busy, which is why our planners are carefully designed to provide structure and overview, so you can plan and organise your daily tasks effortlessly.
Enjoy your new notebook or planner to the full,
X Tinne and Mia
Read more about the environmental impact of paper. 
Be the first to comment...